Tramonti: The green lung of Amalfi Coast.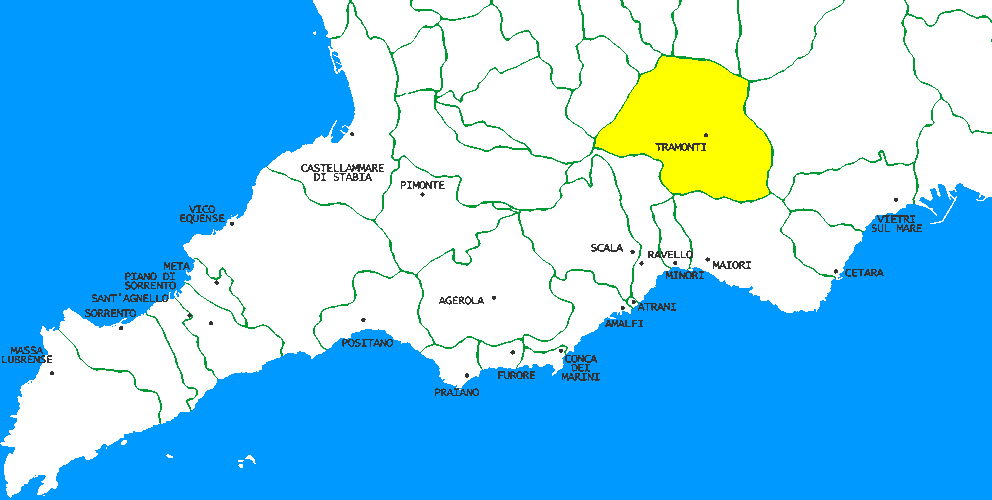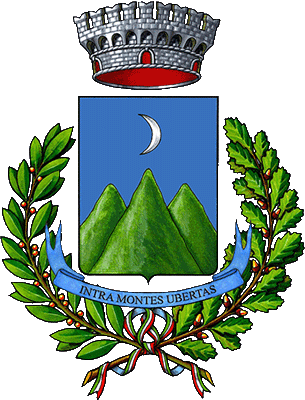 The Amalfi Coast is famous worldwide for its seaside, but not many know there's plenty of beauty on our mountains as well. From Tramonti (from "tra monti" - "between mountains"), up on Lattari Mountains, you won't be able to look at the sea much, but can enjoy a different perspective, immersed in a lush nature and far from any tourist crowds.
This municipality doesn't have a real center, but it's scattered in plenty of different hamlets covering a quite wide area. Farming is prevalent here, and you can find chestnut and olive groves, cheese factories and wineries, which are lately offering wine tours within their fruitful vineyards.
The town is known for his history about pizza, traditionally made in most local houses while baking bread, and seasoned with local olive oil, cherry tomatoes and mozzarella. In the postwar period, hundreds of locals migrated to northern Italy looking for job, and made their fortune as pizza chefs, helping the classic Margherita become world famous, as well as promoting the use of mozzarella, still not widespread.
Another typical local product is the liqueur Concerto, made with many different herbs, including fennel and licorice. It was created by the nuns of the Saints Joseph and Teresa Monastery in the hamlet Pucara, and it's believed to have healing properties.
Tramonti… from the cycling point of view:
Despite not being a famous destination, we love cycling through the quiet roads of Tramonti and recommending it for our guided tours, to show the mountain side of Amalfi Coast and run away from the crowds. Heading there also gives the chance to visit Ravello, being on one of the ways to the Chiunzi Pass at the top. But it's from the Pass itself down until Maiori that the town is located, through numerous local roads to reach each of its hamlets.
Our favorite way to visit it is riding downhill towards Maiori, and using a detour through the hamlet Capitignano, instead of the main SP2a road; this way, we pass through several other hamlets before rejoining the main road at the Polvica crossroad. But another good way, if you have enough time and strength, is to just roam aimlessly up and down the many streets, to get lost in its nature and discover new angles. We say strength (or some help from e-bikes), because it's definitely not flat, and some steep sections can surprise at any corner; however, anytime you decide you had enough, you can just head downhill and can pretty much easily get back on the only main road to Maiori.
If you're up for a real challenge (even e-bikes won't help much with this one), there's another small road going up from the Chiunzi Pass, to reach the peak of Mount Saint Angel, where the TV station and antennas are. Not much view from the top, as it's hidden by the vegetation, but you'll never forget the last few km and their incline!
We can bring our rental bikes (up to 4 at a time) here at a 25 € fee one way, 40 € for both delivery and pick up.
Don't stop here! You can find these towns bordering Tramonti:
Cava de' Tirreni, Corbara, Lettere, Maiori, Nocera Inferiore, Nocera Superiore, Pagani, Ravello and Sant'Egidio del Monte Albino.
Some attractions we recommend here:
Chiunzi Pass
The Chiunzi Pass is one of the access doors to the Amalfi Coast, if you come by crossing the mountains. Separating the northern side of Lattari Mountains from the southern side hosting the coast, it's a great viewpoint towards the former, facing part of the Gulf of Naples, Mount Vesuvius, and all the suburbs. A short hidden road brings to Orsini Tower a little above, at another viewpoint.
This is just an overview with our picks and there might be more worth seeing: we encourage doing some more research to also check updated opening times, fares and other details of the attractions listed.
Yearly local events worth mentioning:
Saint Anthony of Padova's patron feast
June 13th
Saint Anthony (Antonio) of Padova is celebrated in many different towns, including Amalfi, but he is actually patron of Conca dei Marini and Tramonti (the latter also has other patron Saints for each of its hamlets, all similarly celebrated on different dates), where a Mass and procession are dedicated to him on this date.
Lemon Festival
Late July
Taste Amalfi Coast's golden fruit used in many dishes during this summer festival in the hamlet Pucara.
Goblets of Stars
August 10th
Aside from the local wines, stars of this festival, there's a showcase of typical products from the whole coast, to be tasted under the shooting stars at Casa del Gusto building in the hamlet Polvica.
Wine and Traditions Festival
August 11th/12th
Music concerts and food stands to complement the tasting of some good local wine during this summer festival, in the hamlet Gete.
Mozzarella Festival
August 16th/17th
If you are a cheese lover, it doesn't get better than this. Come taste the local "fior di latte" in the hamlet Campinola, during a festival dedicated to it.
Fairytale Village
August 18th/19th
The hamlet Figlino literally transforms into a village from fairy tales, with decorations, street artists and, of course, local dishes to enjoy!
Mountain Festival
Early autumn
Too many local dishes to taste at this autumn festival for us to list here. However, pizza, local vegetables, chestnuts, homemade cakes and new wine are just a few that should convince you attending if you are around!
During these events, the town gets busier and there might be heavy traffic or few parking lots available: plan carefully if you are travelling to or through it on these dates.
Events may change through the years, and some may be skipped altogether. Please look for an updated schedule of the specific ones you would like to attend to.