Castellammare di Stabia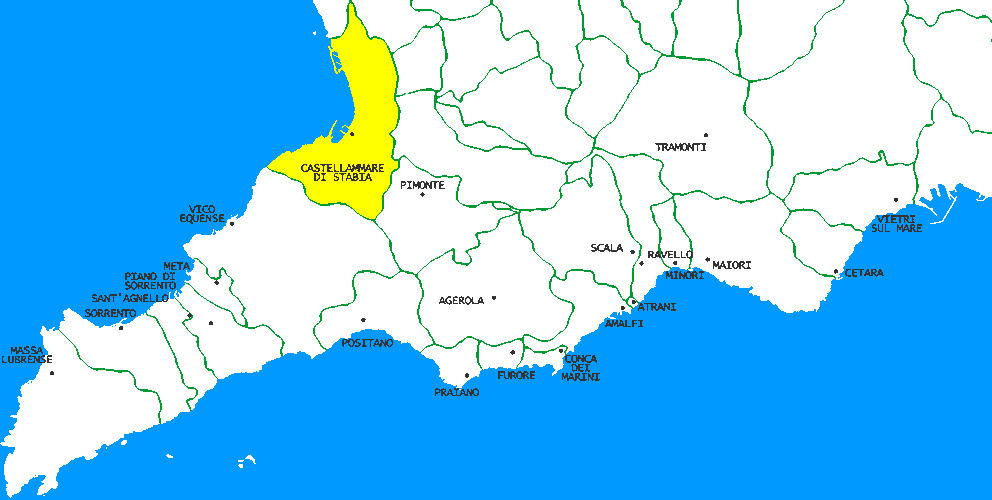 Western entrance door to the Sorrento Peninsula, Castellammare di Stabia is its city with more inhabitants. It also hosts a good share of tourists, thanks to more affordable prices and its strategic position, at the border of the peninsula, but also very close to Pompeii, Naples and Mount Vesuvius. Because of the distance from our base in Amalfi, and of the very busy roads surrounding it, it's not really a destination we use to cover on our tours, or recommend within the Amalfi Coast routes. However, it is worth a visit if you are passing through; some of its landmarks include many historical buildings, the popular hot springs, the ruins of the ancient city of Stabia, the long promenade with the tourist port, the Municipal Villa, the Rovigliano Rock in the neighbor town Torre Annunziata, and more. Worth mentioning also the typical Castellammare biscuit, the several beneficial spring waters, and many local festivals among its different hamlets.
A bicycle is a good way to commute and enjoy the promenade if you are staying in this town but, if you look for a longer ride, choices are climbing to Agerola, through Gragnano and Pimonte, or an easier trip to Vico Equense, through the old Sorrentina street (make sure to avoid the main road leading into a 5 km tunnel!), from which you can keep going towards Sorrento (but will lots of traffic on the way). One more option is a very challenging climb up to Mount Faito (also connected by a cableway), through Quisisana street: this is an old road abandoned after it got partially destroyed by landslides so, while it is very quiet and has a great view facing Vesuvius, it is not totally safe, not very suitable for road bikes, and very, very steep!
We can bring our rental bikes (up to 4 at a time) here at a 40 € fee one way, 70 € for both delivery and pick up.