Furore: Hotel town.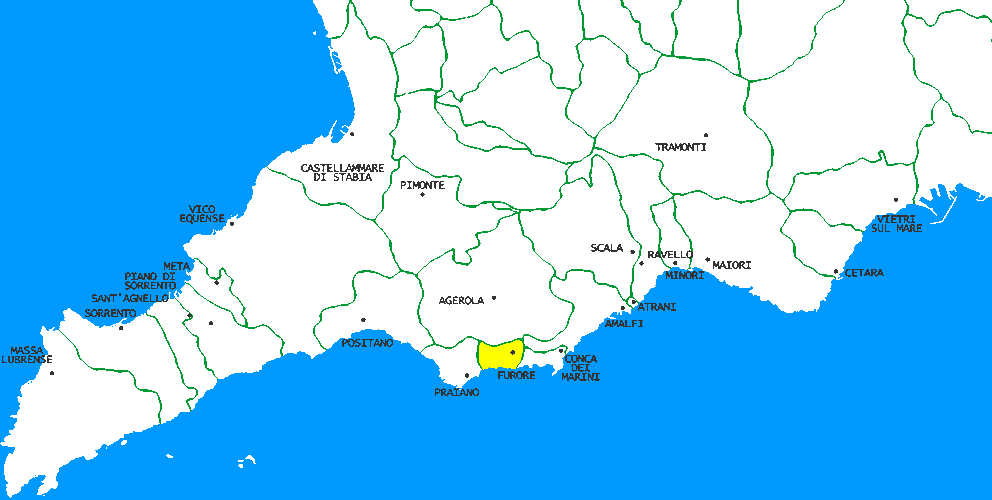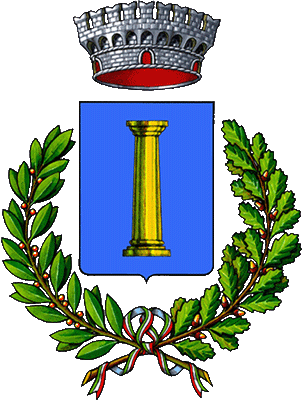 Lying on a winding road climbing up the mountains while facing the sea, is the village of Furore, another pearl of Amalfi Coast, chosen among "I Borghi più belli d'Italia" (exclusive Club for the most beautiful little towns of the country) for its landscapes and history.
Known as a "hotel town" for its increasing culture of hospitality and wealth of small accommodations hosting tourists, or "painted town" for its several paintings, sculptures and other modern artworks displayed on the roadside, Furore is placed at higher altitude, but still reaches the sea with its fjord of the same name.
Along its main road, which used to host the "Spring Cup" rally race until the 80s, you can also notice many vineyards used to produce local wine, typical local vegetation, like the prickly pears, and several entrances to short local trails connecting it to the nearby towns or its lower part.
Furore… from the cycling point of view:
If you're cycling through the Amalfi Drive, by the coast, you'll be just passing a tiny fraction of this municipality, between Conca dei Marini and Praiano, but it's a spot where a stop is definitely due, to enjoy its view and take a picture: a bridge over the Fjord of Furore.
You can instead pass through the main center while following the road to the "Cima Coppi" in Agerola, a climb that was a few times part of the "Giro d'Italia" and became famous in 1955, when the Italian champion Fausto Coppi astounded the crowd with his overwhelming victory of a "Giro di Campania" stage, ending on this peak. But don't try to go as fast as him, take your time instead, to enjoy the ravishing landscape while facing the sea from the continuously rising altitude. The way back is for resting the legs and working out your hands, as braking is all you'll need while enjoying the long descent!
Furore is a good starting point to go explore the different hamlets of Agerola skipping most of the climb from Amalfi. You can also start from there to cycle the Amalfi Drive, towards Positano, Maiori or Ravello, but save some energy for the climb on your way back!
We can bring our rental bikes (up to 4 at a time) here at a 15 € fee one way, 25 € for both delivery and pick up.
Some attractions we recommend here:
Fjord of Furore
Slowly dug by the torrent Schiato, flowing from Agerola, this creek hosts a beach and a tiny village used by fishermen. From the bridge above, along the Amalfi Drive, you can admire its beauty, or take the stairways to reach it for a swim.
Pellerina Garden
A recently renewed urban park dedicated to lovers, featuring a romantic walk with decorated benches, fountains, all with the sea and the coast as a background. The perfect place to propose to your special one!
This is just an overview with our picks and there might be more worth seeing: we encourage doing some more research to also check updated opening times, fares and other details of the attractions listed.
Yearly local events worth mentioning:
Saint Paschal Baylon's patron feasts
May 17th and the second Sunday of August
The official religious festivity to honor the Saint takes place in May, but a second festival is held in summer, with a musical show and food stands.
Marmeeting
Usually July, sometimes September
Mediterranean Cup competition for dives from great heights, this spectacular sport event is held every year from the bridge above the Fjord of Furore, from which the athletes will dive from a 28 m height.
Prickly Pear Festival
September
This wild cactus you can often see from the road, also produces a healthy fruit that you can taste, among other local food, at this summer festival.
During these events, the town gets busier and there might be heavy traffic or few parking lots available: plan carefully if you are travelling to or through it on these dates.
Events may change through the years, and some may be skipped altogether. Please look for an updated schedule of the specific ones you would like to attend to.