Scala: The oldest City of Amalfi Coast.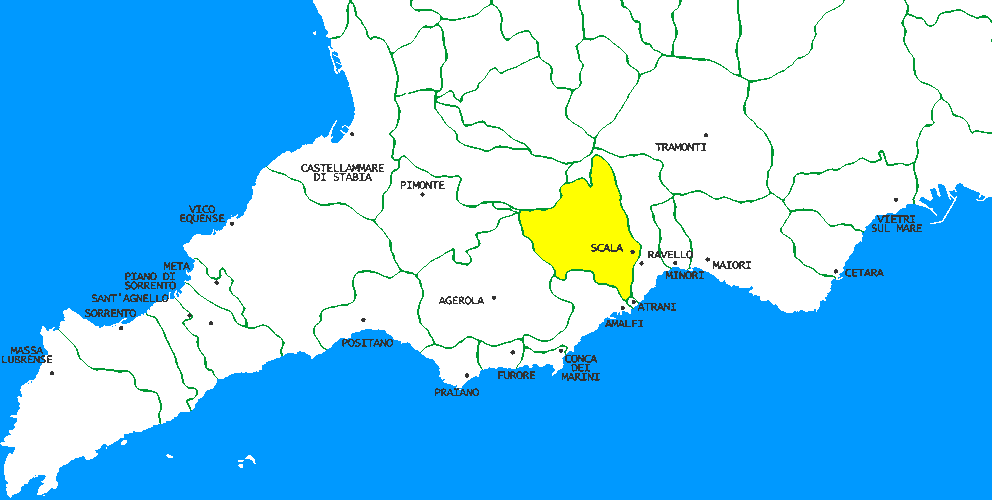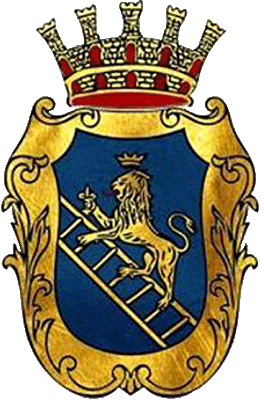 Scala is thought to be the first real settlement built on the Amalfi Coast in the 4th century by shipwrecked romans heading towards Constantinople. Its strategic position perched on a cliff facing the sea, made it an important fortification in the middle ages, and it hosted castles and watchtowers during the ages. Many are also the churches scattered around, with the main one being the St. Lawrence's Cathedral from the 12th century.
The village is facing Ravello from the opposite side of the river Dragone's valley but, despite being neighbors, the two towns are quite the opposite of each other: in Scala, in fact, you can feel a more rural atmosphere, enjoy the nature away from the tourist flows and experience the slower life style of local people, living in an economy based more on farming than tourism. If you come in autumn, you can enjoy the main local product, chestnuts, which trees are abundant in the area.
Its territory doesn't reach the sea, but it's rather a mountainous surface filled with hiking trails (mostly made of steps), connecting it to the bordering towns. Aside from the main center, it is composed of more dislocated small hamlets; most notable is Pontone, just above Amalfi, and easily reachable by steps.
Scala… from the cycling point of view:
Like Ravello, Scala also isn't a great candidate as a base for a multi-day cycling holiday, due to its position at the end of a steep climb. However, if you are up for a final challenging stretch at the end of each ride, don't rule the option out if you're also looking for a quieter and more affordable accommodation not far from the center of the coast. The first route we would recommend from here is the Chiunzi Pass loop, while for other options you need to reach the crossroad of Castiglione (Ravello) on the Amalfi Drive.
Try also a short but challenging panoramic loop within the town and its hamlets, reaching a viewpoint in Campidoglio. The hamlet Pontone can be accessed by road from a crossroad in the middle of the climb from Castiglione.
While mountain biking isn't a big thing in Amalfi Coast, here you can find some cyclable off-road tracks (not marked), sometimes used for XC/enduro races. They are quite short and demanding, making them not very relevant for cycle touring, hence why we aren't offering this kind of tours/rental bikes at the moment.
We can bring our rental bikes (up to 4 at a time) here at a 15 € fee one way, 25 € for both delivery and pick up.
Some attractions we recommend here:
Ferriere Valley
This Natural Reserve hosts rare species within its subtropical microclimate, in an environment that seems to come from some other part of the world. It can be reached with a short hike from Amalfi or from the hamlet Pontone, and the strictly protected part at its core, with a high waterfall within, requires an entrance fee to be paid at the gate or online in advance.
Check out its website.
Ziro Tower
Soaring above Amalfi and Atrani from Mount Aureo and one of the many ancient towers part of Amalfi Coast's defensive system, this specific one has some gruesome legends behind, telling about Duchess Giovanna who was trapped inside to die with her children, because she married her servant in secret. The tower can be reached by a short hike from the hamlet Pontone; a detour on the same path leads to a higher lookout, also worth seeing.
Saint Mary of the Mountains
Saint Mary of the Mountains is a plateau immersed in nature overlooking the coast from more than 1000 m altitude, and used to be an important place of worship. It can be reached with a steep hike from Scala, or by a longer trail from Agerola. The latter option is also good for mountain biking, but very challenging with long and steep climbs.
This is just an overview with our picks and there might be more worth seeing: we encourage doing some more research to also check updated opening times, fares and other details of the attractions listed.
Yearly local events worth mentioning:
Saint Lawrence's patron feast
August 10th
Just before the night of the shooting stars, Scala celebrates its patron Saint Lawrence (Lorenzo) with a Mass, procession, musical bands and fireworks.
Scala meets New York
August 11th to September 11th
The Italy-USA Foundation and Scala in the World association organize this series of events to remember the tragedy of 9/11. Concerts and famous guests send a peace message in honor of the victims of the attack.
Traditional Chestnut Festival
October
Not only roasted chestnuts, but many desserts and other courses based on this delicious fruit can be tasted during this autumn festival.
During these events, the town gets busier and there might be heavy traffic or few parking lots available: plan carefully if you are travelling to or through it on these dates.
Events may change through the years, and some may be skipped altogether. Please look for an updated schedule of the specific ones you would like to attend to.