Sorrento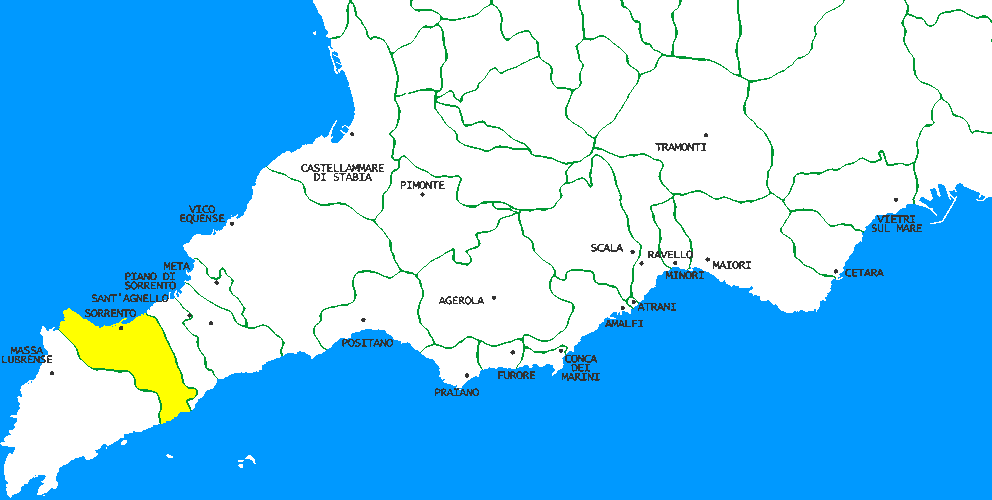 As a worldwide famous tourist resort, giving its name to the coast and whole peninsula it is placed on, you can easily tell the relevance of Sorrento, which is due to its location, history, landmarks, hospitality, gastronomy and much more. Disputed territory, through the ages it was under the dominion of several peoples, until it became an independent Dukedom (rivaling also with the neighbor Republic of Amalfi) in the 9th century, and later merged with the Kingdom of Sicily in the 12th. Its municipality today covers a wide slice of Sorrento Peninsula, the second from the tip after Massa Lubrense, with the city center on a steep promontory facing the Gulf of Naples on the Sorrento Coast. You might need a few days to visit all of its landmarks, including the Cathedral to the Saints Philip and James, the Basilica of the patron Saint Antoninus, Tasso Square with the statues to the patron Saint and to the poet Torquato Tasso, the beaches and harbor at Marina Grande and Marina Piccola hamlets, the Correale of Terranova Museum, Queen Joan's baths, and the many shops along Corso Italia and in the narrow San Cesareo Street. The city center also has a very lively nightlife, with cafés, restaurants, pubs, clubs, crowded anytime.
Moving up in the mountains, you reach much less crowded rural areas, where you can notice the gardens growing local products: walnuts, grapes, olives and most of all Sorrento's oranges and lemons (not to be confused with Amalfi's ones, of a different variety), used to prepare jams or typical desserts like the "Delizia al Limone" lemon cake. While bicycles, especially electric ones, are a common option to commute within the city center, it is through the quieter hamlets that you can fully enjoy them; we recommend a ride through Priora, or the more hidden Casarlano. Sorrento has been for many years a starting point of the Tyrrhenian-Adriatic cycling competition, but it's also a good base for day bike tours as, once out of the busy city center, you can head for different loops around the Peninsula through Massa Lubrense, towards Positano and Amalfi Coast, or climb the challenging Mount Faito. Expect some good climbing with steep sections on all of them, though, and consider the use of e-bikes if you want to have it a bit easier.
We can bring our rental bikes (up to 4 at a time) here at a 40 € fee one way, 70 € for both delivery and pick up.