Positano: Romantic city.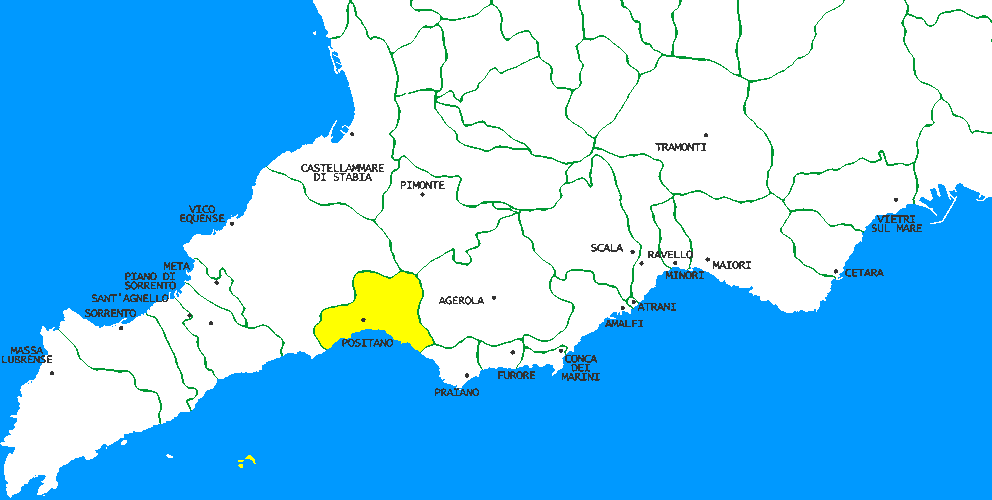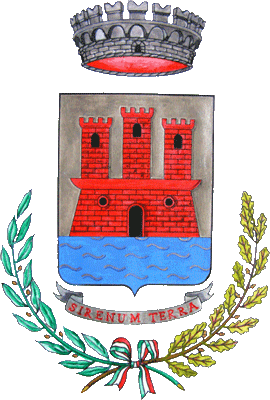 Positano is one of the pearls of Amalfi Coast and a must see. One peculiarity of this famous tourist destination is its verticality: the town, in facts, lays on a steep cliff and adapts to the territory, making it taller than wide. Be ready, then, to lots of climbing and steps you will face while exploring it!
There's a lot to see and enjoy here: from its seaside and main beaches Spiaggia Grande and Fornillo, to the monuments and old churches, the mountain side leading to different hikes, and the worldly main street with shops, many dedicated to the famed Moda Positano fashion style. But let's not forget about the food: you can find here all typical products from the coast, and taste some fresh seafood and delicious desserts.
The hamlets Montepertuso and Nocelle can be found above the main town, a bit out of hand, but show a very different side of Positano, with their quiet and connection to nature.
Li Galli archipelago, the three small islands that can be seen from most of the coast but look like a single one from most places, is also part of the municipality of Positano. Only the largest of the three hosts a villa, but the whole archipelago is privately owned, so it's not possible to visit them. They are a place from myths, and recognized as the spot where mermaids lived, and their encounters with Ulysses and the Argonauts happened.
Positano… from the cycling point of view:
In Positano, we need to consider two main roads, which meet at "Chiesa Nuova" in the upper part, and "Sponda" below. The road passing above the city is part of the Amalfi Drive, and you have to use this one if you're coming from east. Once you climbed to the top, or if you're coming from west, you can choose the other one at Chiesa Nuova, which is a one way street heading down to the town center. At the bottom of the vehicle allowed road, in Mulini Square, there's still some way to go through the very center with shops, and reach the beach; however, it is a very narrow street and often very busy, so cycling is not allowed. If it's a very crowded hour of the day, you can park your bike at one of the many private parking lots nearby (there's not much space to lock bikes on the street), otherwise you can try walking the bike down to the beach. Once back to the square, get back on the one way road and climb a bit up to Sponda, where you meet the Amalfi Drive again.
If you are coming from Amalfi side and just wish to visit the city center, you can actually skip the few km climb to the top and going all the way around, and simply walk the bike down from Sponda, minding the cars coming up. If you ride all the way up to Chiesa Nuova, instead, it is worth going up a few hundred meters more until the end of the climb, to reach a beautiful viewpoint.
The hamlets Montepertuso and Nocelle can be reached by a secondary road at a crossroad just above Chiesa Nuova. It is a very challenging 5 km climb only experts should attempt, but a very rewarding one, since you can get some great view of Positano from way above.
If you are based in Positano, your main route options for a longer tour are towards Amalfi, where you can keep going towards either Agerola, Ravello or Maiori before coming back, or to the opposite side towards Sorrento, from which you can continue for a tour around the Peninsula. Another challenging ride you can try is the climb to Mount Faito.
We can bring our rental bikes (up to 4 at a time) here at a 25 € fee one way, 40 € for both delivery and pick up.
Some attractions we recommend here:
Path of the Gods
The most famous hiking trail of Amalfi Coast, connecting the hamlets Bomerano (Agerola) to Nocelle (Positano), was once the main connection between some towns, back when today's roads didn't exist yet. This 2 to 4 hours (depending on stops and walking speed) hike is usually done one way from Bomerano, being mostly downhill until Nocelle, but doing it two ways from Positano is also an option in a full day. It is even possible to reach it in the middle, climbing up from Praiano. Its breathtaking views make it worth its name, and it's definitely a must do in Amalfi Coast.
Church of Saint Mary of Assumption
Built in the 13th century, but restructured a few times later, this is one of the most important churches of the coast, famous for its pictoresque dome with majolica tiles. Sitting next to it, the bell tower from 17th century is also noteworthy.
This is just an overview with our picks and there might be more worth seeing: we encourage doing some more research to also check updated opening times, fares and other details of the attractions listed.
Yearly local events worth mentioning:
Positano Street Food
April
Not a good day to be on a diet, if you happen to be in this area. Hard to keep a low calorie intake while smelling the fried fish, pizza and other typical street food during this mouth-watering festival!
Saint Vito's patron feast
June 15th
Aside from the standard Mass, procession and fireworks to celebrate the patron Saint, a peculiar tradition of this event is the Blessing of dogs.
Blessed Mary of Graces' feast
July 2nd
The hamlet Montepertuso, which literally translates from the dialect as "Hole Mountain", commemorates with a live performance and fireworks show the old legend, in which the titular hole was created during a fight between the Virgin Mary and the Devil.
Fish Festival
September
As simple as the title says: a festival dedicated to seafood, that can be tasted on Fornillo beach, while enjoying some live shows.
Check out its website.
Zeppola Festival
Late December
Local chefs and housewives face off to cook the best Zeppola, a typical Christmas sweet. It will be up to the guests to enjoy their samples, together with other dishes served at the festival.
Check out its website.
During these events, the town gets busier and there might be heavy traffic or few parking lots available: plan carefully if you are travelling to or through it on these dates.
Events may change through the years, and some may be skipped altogether. Please look for an updated schedule of the specific ones you would like to attend to.