Italy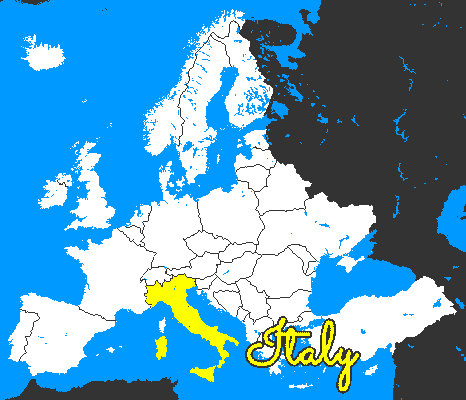 The Italian Republic is one of the most famous countries in Europe, it has more than 60 million inhabitants over a 300000 km² surface. This boot shaped peninsula on the Mediterranean Sea is a worldwide favorite tourist destination, also thanks to over 50 UNESCO World Heritage Sites. Rome, the capital city located in Lazio region, is on its own one of the most visited European cities. The variety of natural beauties, monuments, typical dishes, culture and traditions found within its 20 regions is unmatched. Each one has its perks, and you can especially notice the differences while moving from north to south, feeling like you're travelling between different countries. Northern Italy is the workhorse of the country, with more developed industries and flourishing economy, like you can see in Milan. Its best are the ski destinations in the Alps mountain range and cities of art. The south instead, is famous for the seaside, warmer weather, slower pace of life and local food. But this doesn't mean you won't find great food and beaches in the north too, or mountains and historical cities in the south!
Aside from the sportive side, which is relatively popular thanks to the famous Giro d'Italia, cycling culture in Italy is still not on par with other European countries, but it's lately picking up pace and improving year after year. Northern Italy is surely far ahead, with a more widespread use of bicycles for commuting, more bike lanes, and facilities offering cycle touring services. Here in the south, you can notice a lack of dedicated services and wilder roads, but it is slowly improving mostly thanks to tour operators and small businesses like ours, which try to do our best to popularize this means of transportation, that we believe is the best to explore a new territory.
No way we can possibly list all destinations worth visiting in Italy, but some world favorites, in addition to the capital, are Florence and Venice cities, as well as the whole Tuscany and Sicily regions. And then, of course there's our Campania, with its many landmarks.
Campania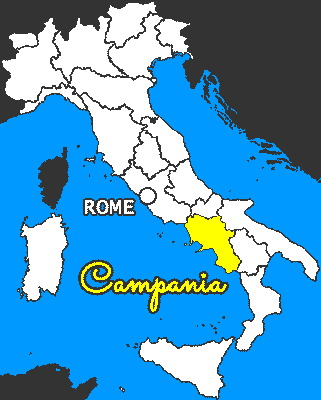 Campania is the most populous region of southern Italy, with almost 6 million inhabitants, over a 13670 km² surface. It is divided in turn in five provinces: Naples (regional capital), Avellino, Benevento, Caserta and Salerno, three of which face the Tyrrhenian Sea.
It is one of the favorite tourist destinations, with a wealth of natural and cultural landmarks, 6 of which were declared World Heritage Sites by UNESCO: the Historic Centre of Naples (since 1995), Amalfi Coast (1997), the Archaeological Areas of Pompeii, Herculaneum and Torre Annunziata (1997), the 18th-Century Royal Palace at Caserta with the Park, the Aqueduct of Vanvitelli, and the San Leucio Complex (1997), Cilento and Vallo di Diano National Park with the Archeological Sites of Paestum and Velia, and the Certosa di Padula (1998) and the Santa Sofia complex in Benevento (2011). But those are just the beginning: other beloved destinations in the area are the islands Capri, Ischia and Procida, Mount Vesuvius, several other protected areas including Regional Parks, marine reserves, natural oases and reserves. Fewer, but not less beautiful, are rivers and small lakes, while heading east we meet the Apennine ridge with massifs and plateaus. As beautiful as the inland with its wild nature can be, the stars of the region are its coasts, and particularly Amalfi, Sorrento and Cilento ones.
Another quality standing out is the local food; different areas have their own local products, but many are typical from the whole region: the main symbol is the wood-fired Neapolitan pizza (marinara and margherita are the most famous varieties). Then we have the buffalo mozzarella, fresh pasta from Gragnano (in a huge variety of shapes, starting from maccheroni and spaghetti), caprese salad, eggplant parmigiana, and a long list of desserts, including chiacchiere (eaten during Carnival), pastiera (made for Easter), zeppola di San Giuseppe (to celebrate Father's Day), struffoli, mustaccioli and roccocò (traditional Christmas sweets). Other dishes typical from Naples are found through the whole region, and we should also mention the big production of local wines and extra virgin olive oil.
You may need months to enjoy everything there is to discover in Campania, but here we will focus on Sorrento Peninsula and surroundings, including the Amalfi Coast, where we offer our services.
Sorrento Peninsula
The Sorrento Peninsula includes 22 municipalities, 13 of which form the Amalfi Coast in the province of Salerno, the other 9 are part of the Metropolitan City of Naples, with 6 of them along the Sorrento Coast:
How to best enjoy these places by bike? Here are some tips and routes!