Conca dei Marini: The town of the "Santarosa Sfogliatella".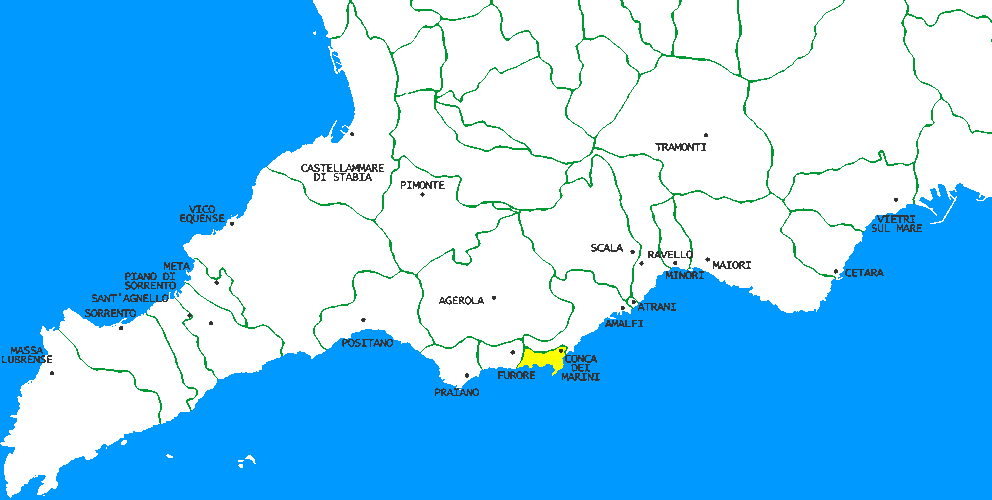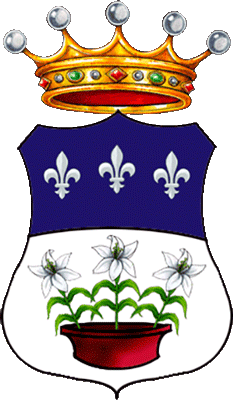 Another of the smallest municipalities in Italy, not as little as Atrani, but also part of "I Borghi più belli d'Italia" Club, as one of Italy's prettiest villages rich with historical architecture and natural heritage. It owes its name to its shape facing the sea, from "conca": basin, "of the marines" to recall the numerous seamen who lived there.
Its hamlet Marina di Conca is a tiny bay hosting the town's main beach, reachable by a long flight of steps. The Conca Cape, a promontory hosting the saracen White Tower, is its best view you will surely notice while passing. The tower itself was part of the ancient defense system of the coast, and it's today used to host events like cultural activities or weddings.
The higher part of the town hosts the St. Rose of Lima Monastery, a convent from late 17th century, today a luxury hotel. The nuns once inhabiting it are credited for the creation of the "Sfogliatella Santa Rosa", a first version of the classic sfogliatella which become one of the region's most famous pastry.
Conca dei Marini… from the cycling point of view:
You pass this town going west from Amalfi on either the Amalfi Drive towards Positano, or through the SS366 to Agerola, and it's the first village you meet after passing some of Amalfi's hamlets in a few km. Neither roads will lead you through Conca's center, though, as they will pass either below or above its main part. There's an internal road connecting the two sides through the center, from the stairway to Marina di Conca to the St. Rose Monastery. Sometimes we use this detour to get different sights on the way back from our trip to Agerola from Amalfi, but only going downwards (and making sure we have good and working brakes!): the lowest part of this two kilometers stretch is in fact on of the steepest slopes you can find in the area, the infamous "St. Pancrazio climb". Even our high end e-bikes may have troubles handling it, but if you are a well trained cyclist and wish to test your strength, help yourself and good luck!
For the rest, this town is also very central on the coast and a great base for different day trips, especially if you find accommodation on the lower side of the village. You might want to choose it over Amalfi center if you look for a quieter and less expensive place.
We can bring our rental bikes (up to 4 at a time) here at a 15 € fee one way, 25 € for both delivery and pick up.
Some attractions we recommend here:
Emerald Grotto
Stop at the parking on the main road close to Conca Cape, and take an elevator down to this hidden grotto, where you can join a short tour inside, on board of a rowboat, to check out stalactites, stalagmites and a nativity scene submerged in these emerald waters.
This is just an overview with our picks and there might be more worth seeing: we encourage doing some more research to also check updated opening times, fares and other details of the attractions listed.
Yearly local events worth mentioning:
Saint Anthony of Padova's patron feast
June 13th
Saint Anthony (Antonio) of Padova is celebrated in many different towns, including Amalfi, but he is actually patron of Conca dei Marini and Tramonti (the latter also has other patron Saints for each of its hamlets, all similarly celebrated on different dates), where a Mass and procession are dedicated to him on this date.
Sea Festival
July 23rd
A celebration to remember all sailors lost at sea and their sacrifice. A Mass and tasting of local food are held by the shore in the evening.
The day of Santarosa Sfogliatella
August 2nd
Come taste this delicious pastry and other delicacies on this summer festival held in Conca dei Marini.
During these events, the town gets busier and there might be heavy traffic or few parking lots available: plan carefully if you are travelling to or through it on these dates.
Events may change through the years, and some may be skipped altogether. Please look for an updated schedule of the specific ones you would like to attend to.