Lattari Mountains Regional Park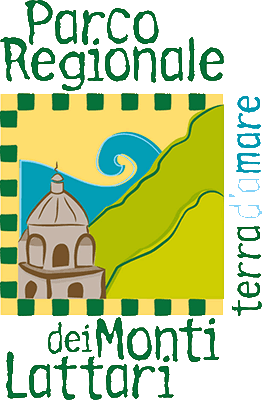 With a surface of around 160 km² made up by the Lattari Mountains range from which takes the name (coming from "latte", "milk", due to the many goats and cows grazing on them), this Regional Park almost fully covers the Amalfi Coast, and some of the rest of Sorrento Peninsula, including the highest peaks at Mount Sant'Angelo ai Tre Pizzi, at over 1400 m altitude. The steep mountains, diving right into Tyrrhenian Sea on the Gulf of Salerno, draw its unique landscapes, dotted by small towns that, through the ages, learned how to make the most from this peculiar combination of two seemingly opposite elements, sea and mountain. All these villages are connected by a dense network of footpaths going through the whole peninsula, which used to be the only way to reach them by land, before the more recent roads were built from the 19th century; those are today a great tourist attraction, with the Path of the Gods, leading to Positano from Agerola, being the most famous one, but so many others less known are just as worth a hike.
The vegetation in this area is very diversified and can be split into three main groups: closer to the sea level, or on the sides more exposed to the sun, olive and carob trees are predominant; at higher altitudes, and with lower temperatures, we can find chestnut, alder, hornbeam, ash and beech trees, while in between there are olm and downy oaks, manna ashes, heather and arbutus shrubs. Man-made, on any available patches, as well as on terraces built to create some more cultivable space, plenty of citrus groves and vineyards. Among the fauna, not so easy to run into them, but you can eventually observe foxes, martens, reddish voles, hares, rabbits, badgers, grass snakes, several lizards and geckos. Common birds are the quail, the turtledove, the alpine swift, the thrush and the imperial raven, but you can also find buzzards, kestrels, peregrine falcons or ospreys.
Deep into the park, in the municipality of Scala (but also easily accessible from Amalfi), there's the Ferriere Valley Natural Reserve, a strictly protected area; the peculiar subtropical microclimate caused by its protected location within a deep valley, with little exposure to the sun, and moisture from the source and waterfalls of River Chiarito, is ideal for hosting some protected species, like the Woodwardia radicans, a chain fern, and the rare Salamandrina terdigitata (spectacled salamander). An entrance ticket to the strict reserve can be bought either at the gate, or booked in advance online to avoid lines.
Other Protected Areas nearby: